Influence Film Club wants more people to watch documentary films and have meaningful conversations about them.
We believe that documentaries is much needed in a world overflowed with information and sound-bites. They provide an opportunity to think, understand, share, and connect with the world on a deeper level.
By watching and discussing docs we create the sparks for influencing the world around us.
We help you find great documentaries and ways for you to extend the conversation and get involved, reminding you that a good documentary is just the beginning…
If you want to talk about the things that matter with people that matter then pick a film, invite your friends, and watch and discuss together. It's as easy as that. Think book clubs, but for documentaries.
Provides grant funding to late-stage documentary film projects. Because it's increasingly difficult to find the resources needed to make great documentaries, we actively participate in unlocking new funding opportunities.
Provides investment funding to feature-length documentaries. More than ever before, it's important to support the production of quality non-fiction media that tells the stories of our time. Through an annual fund, we offer individuals the opportunity to invest in documentary filmmaking.
An online platform that engages new and diverse audiences around documentary film by facilitating small film clubs. We provide a well-curated list of films and partner with filmmakers to offer the best resources online, giving people an opportunity to discuss the stories and issues happening in our world.
Cristina Ljungberg
Partner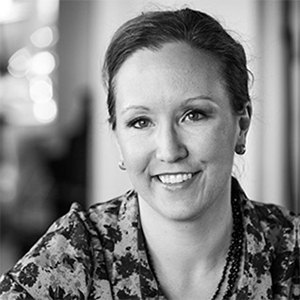 With an MS and an MBA in her pocket, Cristina went from designing medical devices and working in Management Consultancy to producing her first documentary in 2007, the award-winning The Devil Came on Horseback. This experience triggered a great love for documentary film and put in place the pieces of her future. She now runs Influence Film, which consists of a foundation, an investment fund, and an online platform, all of which support the production of documentary film whilst growing new audiences. In addition, Cristina has also been the Chairperson and driving force behind the Giving Wings Foundation since 2010, which focuses on education and healthcare for women and girls, with a specific interest in menstrual hygiene. Originally from Indiana, She currently lives in Stockholm, Sweden.
Victoria Steventon
Partner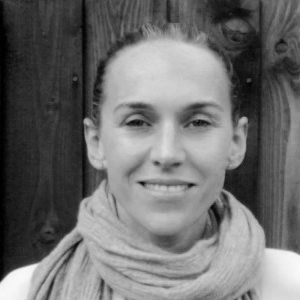 Having finished her Bachelor of Arts in Psychology Victoria decided to apply her fascination for human and social behaviour by making documentary films.  Starting off as a researcher, she became a producer and director some fifteen years ago. Previous credits include The Surrendered Wife  and Murder in the Family. After spending more than a decade traveling to some of the more challenging corners of the world developing film projects, Victoria founded Influence Film in 2011. Influence Film was created in the belief that untold stories, revealed through balanced documentaries, have the power to address pressing social issues and inspire change in human behaviour and attitudes.  In our digital era these films can develop powerful and rapid global reach and interest.  In addition to running Influence Film, Victoria also works with a number of charities, notably Missing People.